Our last stop in Brazil before entering Uruguay was a visit to the wine region near the city of Bento Gonçalves. Oh, and there also happened to be a steam train there, so of course we rode it.
After we checked out of Brazil, we drove to the coast to camp for the night. Once again we ended up in a deserted, off-season beach town, so we drove right out onto the beach for a blissful night listening to the waves crash.
On crossing into Uruguay the next day, we were unexpectedly surprised by the amazing smooth roads there. Gasoline in Uruguay is very expensive (something like US$6 per gallon), and so if you don't have a lot of corrupt officials siphoning off the funds, you can have nice roads! Fortunately Uruguay is a small country, so by topping up with fuel in Brazil we didn't have buy any gas in Uruguay. There's our contribution to their great roads!
We spent three nights at a campground on the southern coast of Uruguay run by a Swiss couple. We got some maintenance done on the car and caught up on regular life maintenance stuff like paying bills and writing web updates.
We had the feeling right away on entering Uruguay that the whole country was "muy tranquillo." When we asked the locals about it, they said, yes, it's very stable, like an oasis of calm between the sometimes troubled giants of Brazil and Argentina.
Our last stop in Uruguay was the town of Colonia. The city features a historic Portuguese/Spanish historical center, and we spent a day wandering it's tree-shaded streets.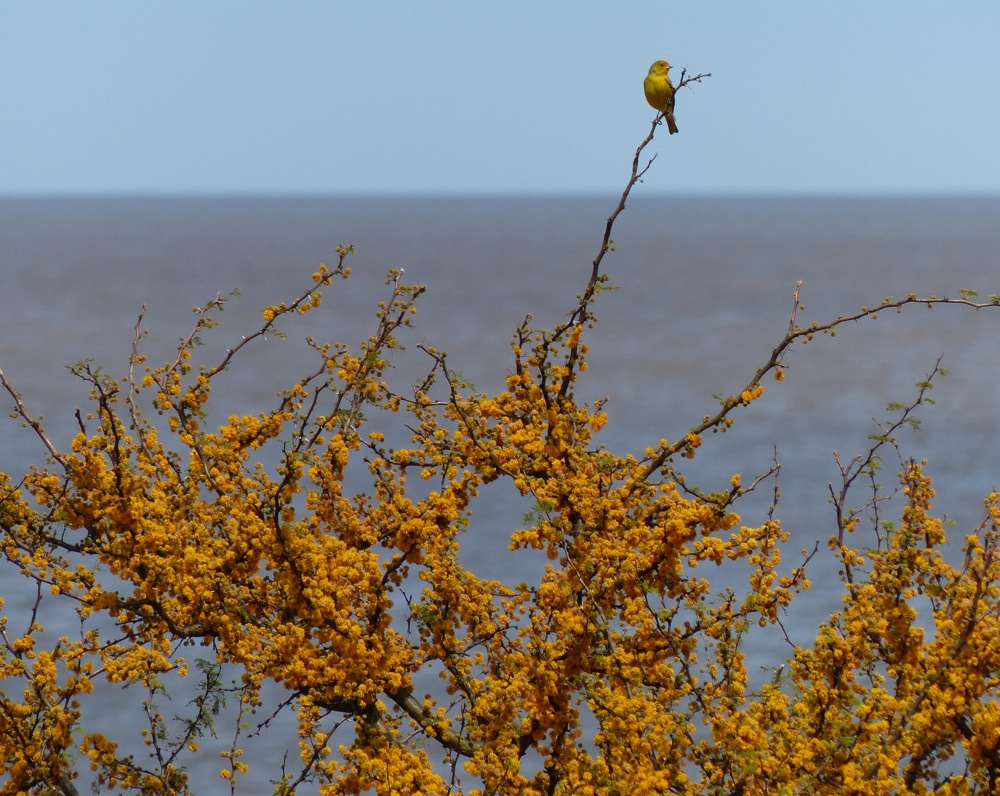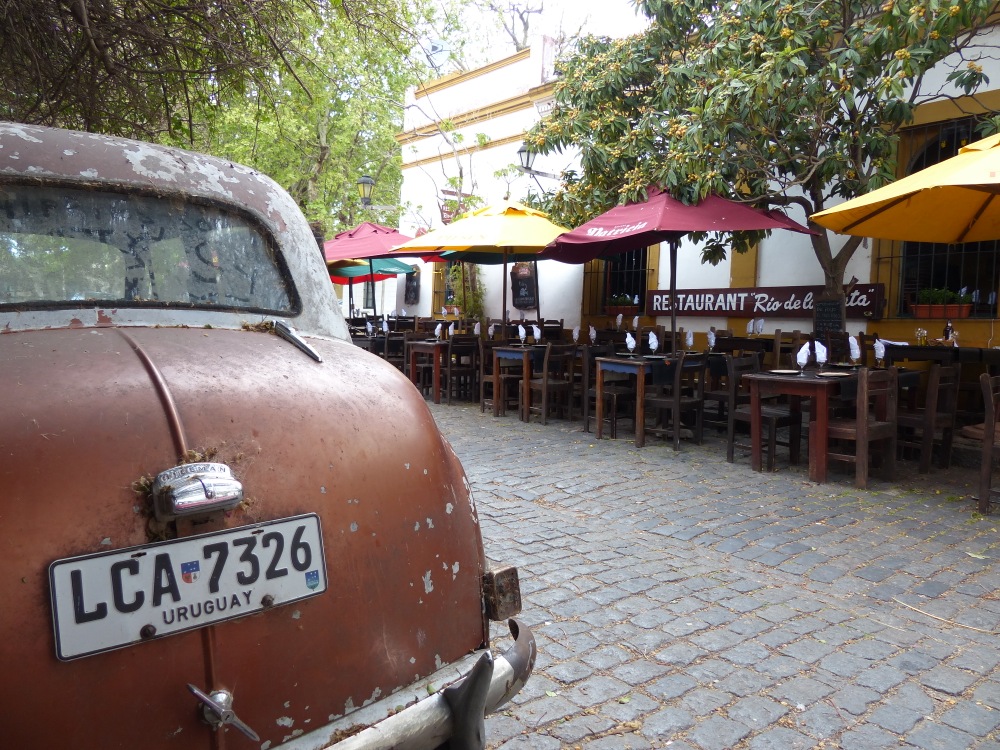 From Colonia we caught a ferry across the bay to Buenos Aires, Argentina. Argentina, like Brazil, has some problems with it's economy. The government has set a fixed exchange rate between their currency, the Peso, and the US Dollar, and makes it very difficult for locals to obtain dollars. Consequently, there's a market for the US Dollar, and using it to get cash instead of using credit cards or ATM machines results in everything being about 40% cheaper. It's kind of a big deal. In addition, the best exchange rates are found at the money changers on Florida Street in Buenos Aires.
In Uruguay, it's possible to withdraw US Dollars from the ATM machines, so throughout our time there we were madly withdrawing cash, since we need enough to live on for about a month, plus pay for shipping our van home. When we arrived via the ferry in Buenos Aires, we stopped at Florida street to exchange the money.
The problem is that since it's technically illegal to exchange money this way, if someone rips you off there's no recourse – you can't go to the police. So it's kind of scary, but it's also very common practice, and we decided the risk was worth it.
With the cash safely stowed in our safe, we began our departure from the Buenos Aires metro area. Unfortunately we had a mishap at one of the many toll stops on the way. When passing through a very narrow toll booth lane we accidentally drove our right front tire into a cement block which succeeded in knocking our steering column off-center by quite a bit. The van still drives fine — it's just that the wheel doesn't sit in a straight position when the wheels are pointed straight ahead. We'll have to get that sorted out at some point.
We are headed south down the Atlantic Coast to Peninsula Valdez, which reputedly has some great whale watching, and our timing is such that we'll be there during peak whale season. The trip took about three days' driving, and we really became aware of how big Argentina really is.
In the process we have discovered that we are nearing the outer limits of the range of our Spot Tracker. The Globalstar satellite network unfortunately doesn't have good coverage in this part of South America, and unless they launch a bunch more satellites in the near future this will not change any time soon. Many thanks to Sir Todd Arbetter, Loyal and Resourceful Friend of the When Sparks Fly Expedition, who helped us verify this for us. We will continue to set up the Spot device to do daily check-ins but it is likely that the broadcast message that our parents are used to receiving regularly will not go through in most cases. We will check-in via email when we can to attempt to make up for this service gap.