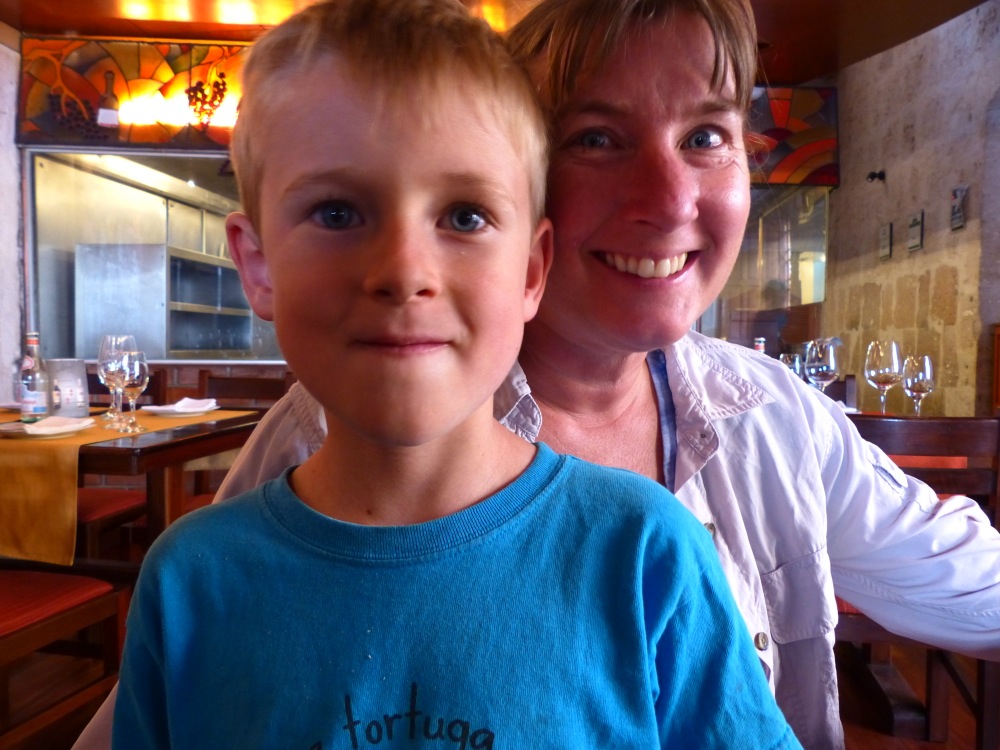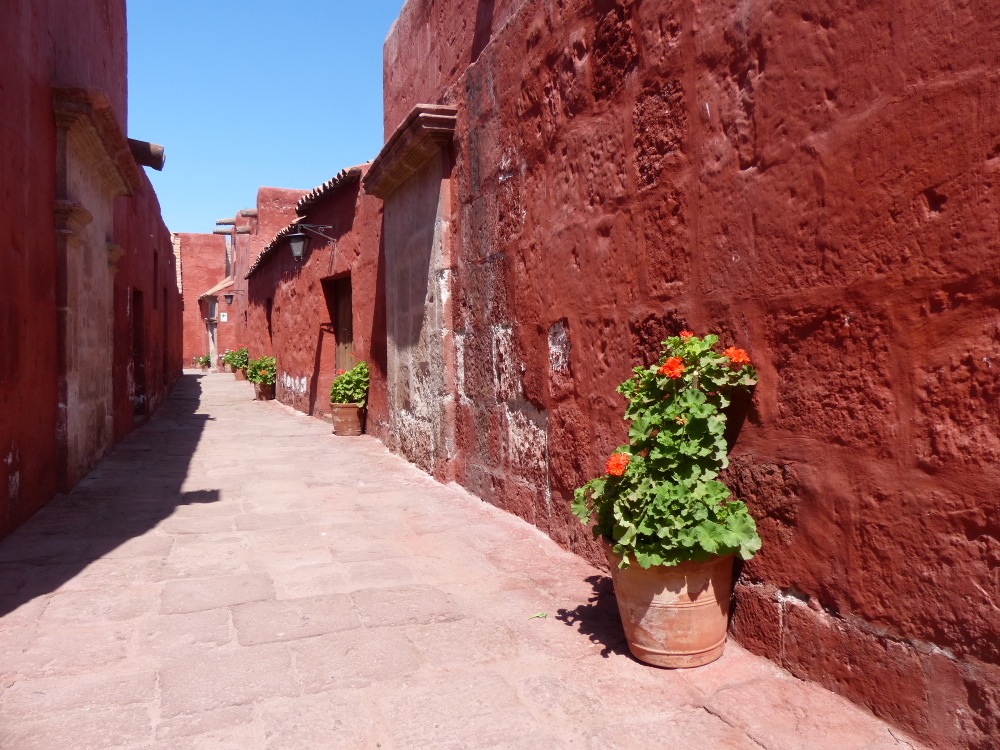 Yes, I said some of the nuns had nannies. Although they took a vow of (among other things) poverty when they entered the convent, apparently poverty is relative among nuns too. Those that came from wealthy families brought assistants with them and had better rooms and furniture.
On Friday afternoon we visited a museum dedicated to the frozen
body of an Incan girl
sacrificed atop one of the local volcanoes 500 years ago. In 1995 a climber / archaeologist discovered the frozen body at over 20,000 feet. Although it's not a mummy because it wasn't intentionally prepared for preservation, the cold, dry climate atop the mountain has kept it intact and preserved. During a trip to Johns Hopkins University for a cat scan, a sample was extracted from her stomach to discover what her last meal was. The entire exhibit was amazing. We weren't allowed to take photos inside the museum, so you'll have to take my word for it. Did you notice the new banner photo at the top of this page? It was taken in Paracas, Peru. How do you like it? Happy Travels!