We left Salinas and drove across a high plateau toward Parque Nacional Chimborazo. In what was becoming a pattern, we were supposed to be staring straight at the Chimborazo volcano for the whole drive, but all we saw was fog, and to be fair, we also saw some llamas and vicuñas. It was still a pretty drive, and after an hour or so we met back up with the Pan Am and turned north.
Our next stop was the Quilatoa loop, a back road through the Ecuadorian highlands that takes in a beautiful crater lake and some local villages. It's pretty well established on the backpacker circuit and there were lots of other travelers. The scenery was impressive as we wound through the valleys.
The first night after leaving the Pan Am we stayed at a working hacienda. The owners were very nice and served fresh meat and dairy products from the farm. The yogurt at breakfast was some of the best I've had!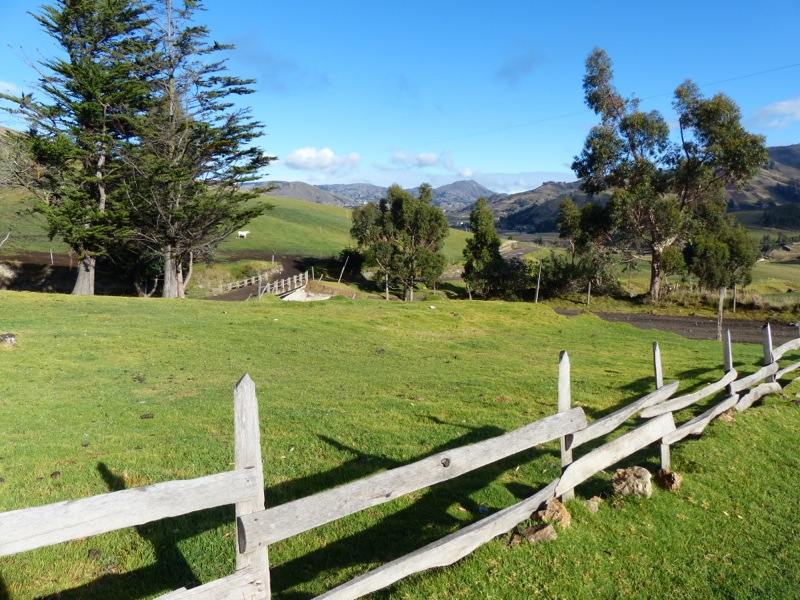 Our next stop was Baños (meaning "baths" as it is named for the many hot springs in and near town), set in a deep valley at about 5000 feet on the road down toward the jungle. Here we met up with our friend Jeff and his giant dog Barley.