One thing I took away from the month we spent in Bolivia is that they're a very proud and patriotic people. Evo Morales, their current president, is loathed in Washington because he continually refuses to take loans and give away the country's resources in exchange for perks and bribes like so many other Latin American leaders have done over the course of the past 50 years. His people seem to be very proud of him for that stance, and Bolivia may be better off for it.
We were fortunate enough to be in Sucre for Bolivia's independence day celebrations. Sucre was one of the first cities to gain independence from Spain, in 1825, and it's citizens are very proud of that. That pride showed in the three days of celebrations.
We departed Sucre for Potosi on Saturday. Potosi is a silver mining town with a long history, having supplied Spain with silver since the 1500s. The Spanish crown set up a mint soon after the silver was discovered, and the coins produced there became the world's first international currency. The museum showed the entire history of making coins from the early crude hand-stamped coins up through the modern techniques employed before the mint was finally closed in the 1950s.
From Potosi we headed southwest toward the dusty outpost of Uyuni, gateway to the famous salt flats that bear it's name and have the distinction of being the flattest place on earth. On the way we stopped to visit another ghost town, again complete with rusting locomotives.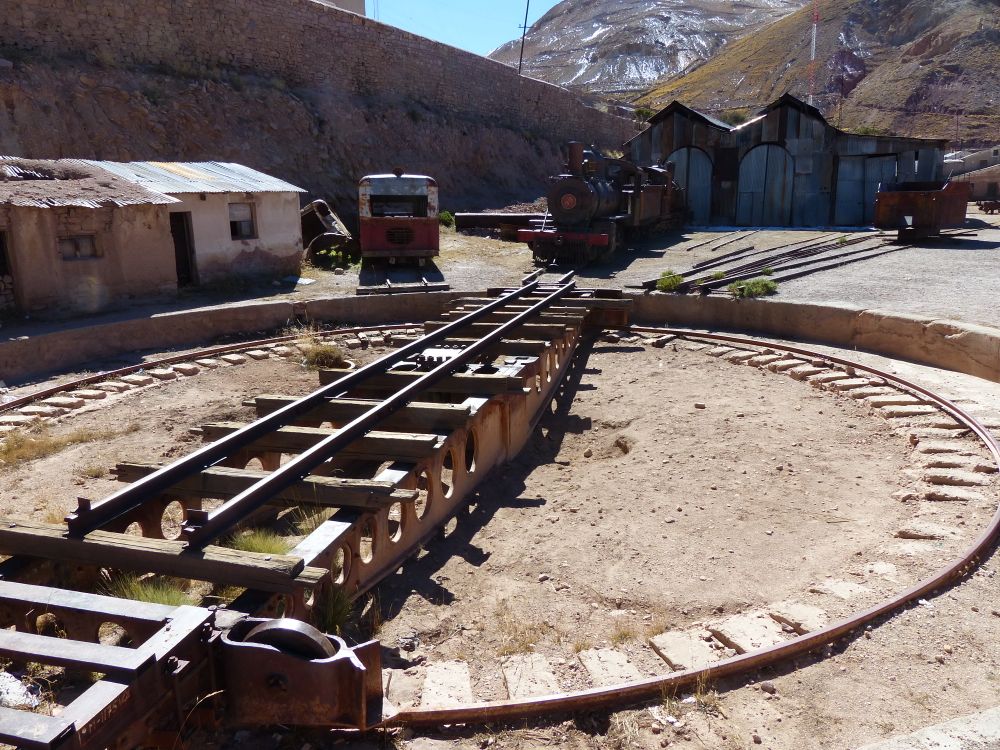 Just outside of Uyuni is a locomotive graveyard, a must-see attraction for us. It was pretty surreal, and we spent the afternoon exploring the wrecks. We even decided to camp among the rusting hulks.