With a few more days before we were due to be in Victoria for the next of our volunteering stints, we decided to head to the "Wild West Coast" of the island. It lived up to expectations with a beautiful shoreline and big waves crashing in from the Pacific. We visited the towns of Tofino and Ucluelet (figure out how to pronounce that, then say it 10 times fast). We spent two nights camping near the beach and taking advantage of the sunny weather for beach walks and hikes in the national park, broken up by an afternoon in an excellent cafe in Tofino updating the website and catching up on email.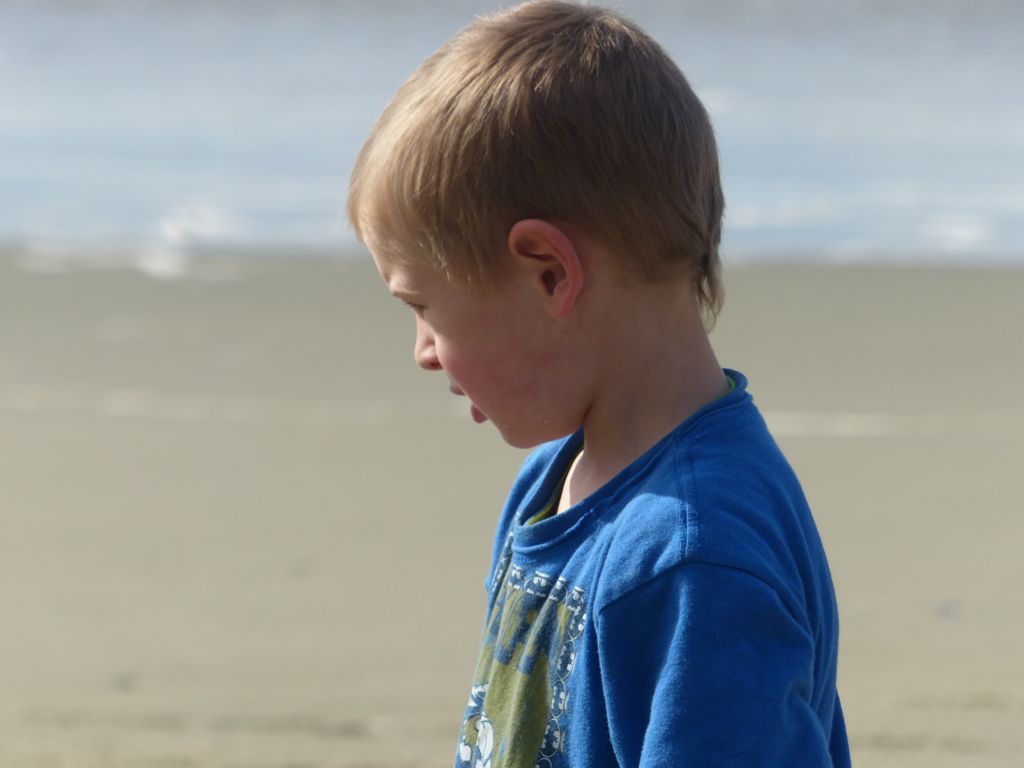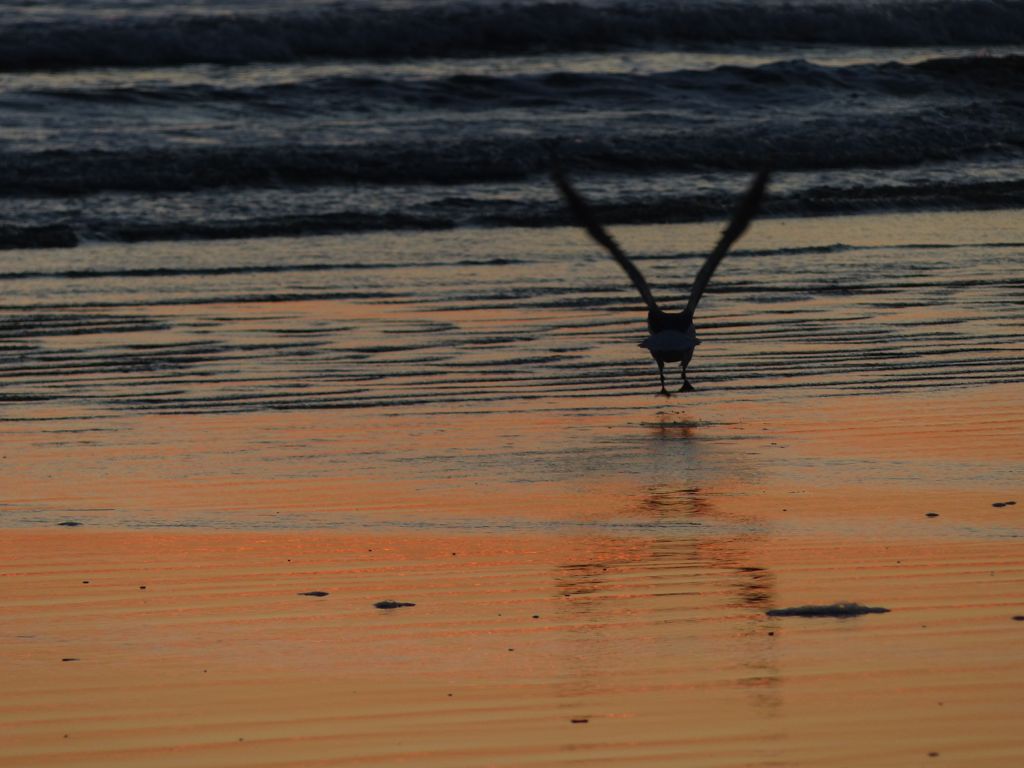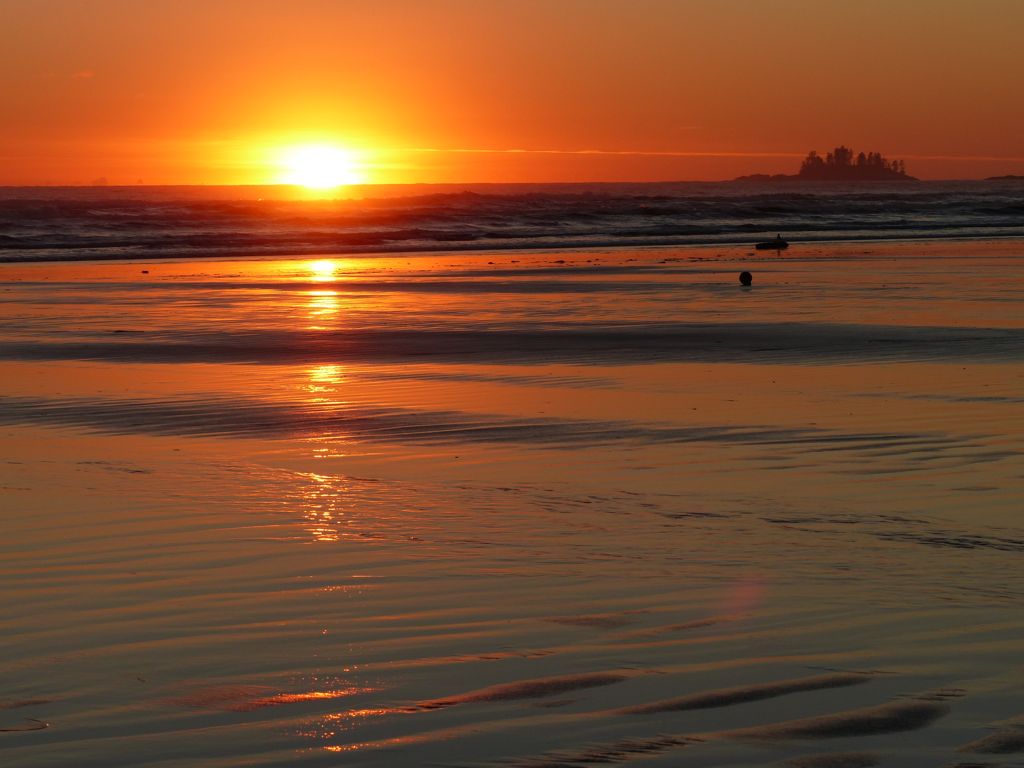 Quinn keeps himself entertained on the hike.
Of historical interest is that the area was home to about 2000 military personnel during WWII, complete with bunkers and machine gun emplacements, as Vancouver island was deemed to be a likely spot for a Japanese invasion. Needless to say, the folks stationed there didn't see much action during the war.
On Friday we headed south again to Victoria. Saturday morning was spent on a long-overdue swimming pool stop. In the afternoon, following rumors of trains, we went to the amazing "Miniature World" in downtown Victoria. It was basically a bunch of incredibly detailed dioramas depicting various scenes from history. Quinn of course spent the whole time watching the model train run around and around the track. My personal favorite was the "World's smallest operating sawmill." Someone had taken the time to build a working model of a sawmill, complete with all of the saws and other equipment. You put little logs through it, and it would cut them up into miniature 2x4s. I can't imagine how long it took build this thing.
On Sunday we rented bikes (with Q on a tag-a-long) and toured the coastline outside of BC, stopping at a marina for an amazing Sunday brunch. The unexpected highlight of the day, though, was a street art festival going on around the corner from the bike shop. A local brewery had donated the walls of a couple of their buildings and street artists were up on scaffold doing their thing with spray paint. They were getting started when we left on our bikes at about 11:30, and were in full swing when we returned at 4pm. We stood around watching for about an hour before heading back to our campsite at an RV park for dinner.