After a few fun days in Buenos Aires, we made the short flight back over the Andes to Santiago, where our Airbnb host picked us up and drove us to the apartment we rented from him in Valparaiso.
We had a very enjoyable and relaxing two weeks there, and we're very happy we got the chance to explore this funky and sometimes gritty city on the coast.
"Valpo" as the locals call it, was once Chile's most important sea port. It is the first major harbor for ships coming north after passing Cape Horn. The opening of the US transcontinental railroad and the Panama canal drastically reduced that traffic, and the harbor dimished in importance. Today it is home to part of Chile's navy, a stopover for cruise ships, and a busy freight terminal.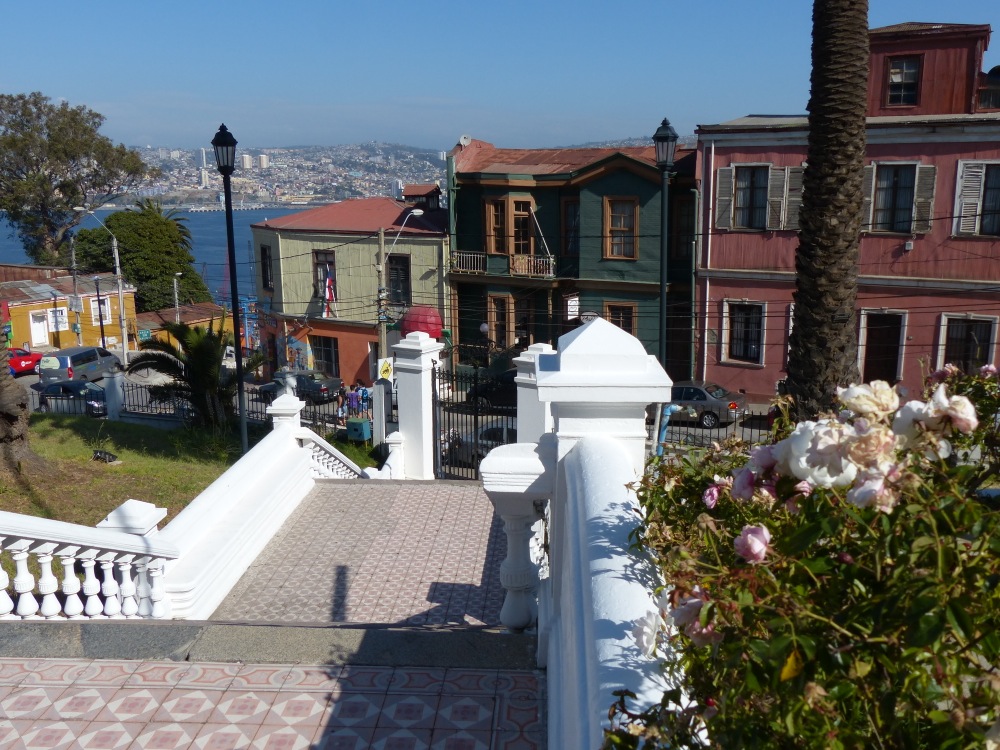 During our class fellow Denverites and overlanders Chad and Katie contacted us and were able to stop by to share a couple of bottles of wine with us. What a fantastic ending to the last day of our Big Big Trip!
As I write this we are waiting for our flight to Toronto from Santiago. What a journey this has been. We are so incredibly fortunate to have been able to undertake this adventure together as a family, and as this chapter in our lives comes to a close we look forward to spending time with family and friends whom we haven't seen in far too long. We'd like to thank everyone who has stopped by to read about our adventures and travel virtually with us.
We don't know what the future will hold, but this site will stick around. You never know when the Sparks will decide to spread their wings and fly once again.
With love,
Witt, Jen, and Quinn