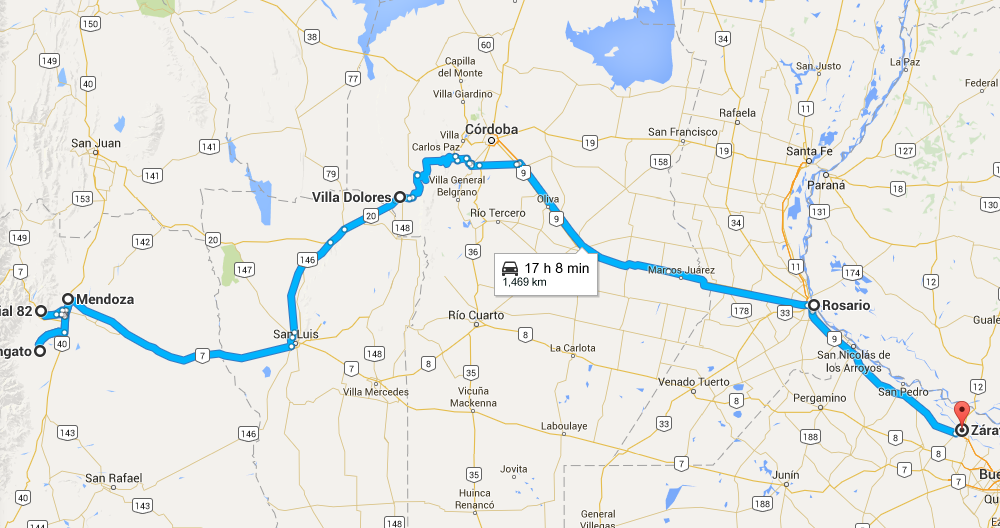 Whenever you come back from a trip everyone always asks, "How was your trip?" I've been thinking about this for awhile, trying to figure out how to answer it, and realized I can't. When you go on vacation you and all of your friends back home have the expectation that the vacation will be "Great" or "Awesome." That's why you went on vacation, right? Because you want a break from the routine, a short period of time where every day is amazing.
When you're away for longer than a month or so, every day can't be amazing. The "trip" starts to become "life." There are highs and lows, good days and bad, just like at home. So how was the trip? It was life, differently. Or as another group of travelers called it, "Life Remotely."
What I can say is that over the past two and a half years we've covered over 40,000 miles in our van. That in itself isn't amazing – the average car in the United States travels almost the same distance. What I think is cool is that almost none of our miles were ever the same twice. During our life pre-trip, they almost all were. That means that most days we were seeing or doing something new, going somewhere we'd never been before. So yeah, that was pretty amazing.
Enough waxing philosophical, time to get on with the show – our last road segment in South America!
The next day we drove to Mendoza and spent a day there just relaxing – we realized it had been a couple of weeks since we'd stayed in the same campground for more than one night. We couldn't leave Mendoza without visiting a winery. There are so many you could spend a lifetime and not see them all, so on the advice of our friends from Buenos Aires we choose Domaine Bousquet, one of the few organic vineyards in the region.
From there it took about three more days to reach Buenos Aires. We spent an afternoon driving around looking for the parts we needed to build the security wall in the van for shipping, then headed for Herman Zapp's house where we'd stayed way back in June. Herman and his family have been traveling the world in a classic car for the past 8 years and are currently in the Middle East. Eduardo and Clarita, who live in and care for the house for the Zapp family, organize parties for a living and since it's they're busy time of year they unfortunately were away from home during our stay. But they generously allowed us to use their house which made it much easier to pack up for the transition from "van life" to "backpack life" and to get the van ready for shipping.
On a Monday we said a sad farewell to the Sparksmobile, our home for the past two and a half years, as we left it sitting a the port in Zarate waiting for a boat to take it to Jacksonville, Florida.
Now toting our backpacks, we took a bus to an apartment we found on Craigslist in the Recoleta district of downtown Buenos Aires. It was nice to be able to visit a city without the stress of trying to find a place to park the van!
One of the main tourist attractions in Recoleta is the cemetery. Argentina's rich and famous are buried there, including the famous former first lady of Argentina, Eva Perón.
After a few days in Buenos Aires, we boarded a plane for Santiago, where we would spend the rest of our time before heading to Philly for Christmas. The flight was KLM, and it was great! Plenty of leg room even in the cheap economy seats, on demand in-flight entertainment, and OJ imported all the way from Holland (and probably made with Spanish or Moroccan oranges)!
Instead of staying in the city of Santiago, we decided to rent an apartment through AirBnB in Valparaiso on the coast. Our apartment is on the 17th floor giving us an amazing view of the city and the harbor. Valparaiso is a funky town and we're looking forward to exploring it for the next couple of weeks.